New York Scaffold Accident Lawyer
Every day in New York City, those who work in the construction industry face an incredible risk of injury on the job site. Because of the size of many of our buildings and the constraints of the area they are constructed in, much of this work is done at dangerous heights, often demanding an array of scaffolding. If these scaffolds are not secured, well maintained, or properly constructed, workers can fall from great heights, leading to severe injuries and devastating fatalities.
If you have been injured in a scaffold accident in New York City, you may be entitled to compensation for your injuries under New York's scaffold laws. But scaffold accident and construction accident injury claims can be complicated to navigate. You deserve an experienced construction accident lawyer in your corner. At KL Sanchez Law Office, our experienced New York City scaffolding accident lawyers can ensure that you get the compensation you deserve after a serious scaffold accident in New York.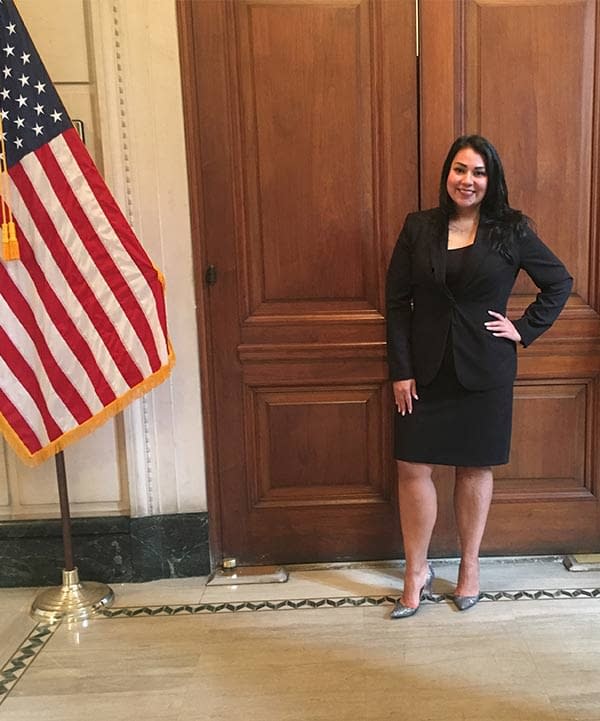 I came to K L Sanchez Law Office at a time where I was feeling uncertain and full of doubt. Not only did Ms.Sanchez and her team help me feel assured and hopeful towards my case, they were able to grant me an outcome even better than my highest expectations. When you hire K L Sanchez Law Office, you hire a team that will aggressively, yet meticulously fight for you and your case.
En noviembre del 2019, acudí a las Oficinas K L SANCHEZ LAW OFFICE , por un caso de INMIGRACIÓN, lo cual me ayudaron mucho porque tenía algunas dudas las cuales fueron esclarecida, un excelente trabajo de La Abogada KEETICK SANCHEZ Y SU EQUIPO DE TRABAJO PROFESIONAL, ORGANIZADO y EFICAZ , Y lo más importante que HABLAN ESPAÑOL Recomiendo 100 % a LA ABOGADA KEETICK SANCHEZ
Keetick Sanchez is the most professional and efficient lawyer you could ever hire. I would give her 10 stars if I could! She was recommended to me by a friend and it was the best decision hiring her. She is caring and I never had any problems contracting her or her staff. I consulted many lawyers, but ultimately chose Ms. Sanchez because she is straight-forward and realistic about all possibilities. My case settled and I am so happy with the outcome and service I received with K L Sanchez Law office and Keetick Sanchez. I recommend her to all my friends and family. You should hire Keetick Sanchez, you won't regret it.
ABOGADOS QUE HABLAN ESPAÑOL! Llámanos ahora (646) 701-7990
What Are Your Rights if You Have Suffered An Injury in a New York Scaffolding Accident?
According to the U.S. Department of Labor, approximately 60 percent of all workplace accidents are caused by falls, 25 percent of which are preventable scaffold accidents.
While workers' compensation can limit those who have suffered injuries on a job site from filing a lawsuit against an employer, New York labor laws require that construction workers are properly protected from injury on a job due to lack of scaffold safety. The failure of a contractor or property owner to abide by these laws allows an injured worker to hold the at-fault party responsible. These responsible parties can include :
The property owner
The contractor
Other workers on the site
Subcontractors
Vendors
Equipment manufacturers
Equipment rental companies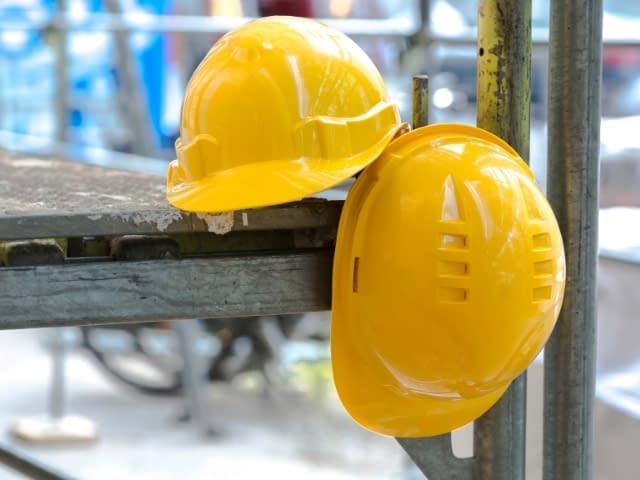 When people in control of job sites do not comply with state laws, workers have the right to sue them for compensation for their injuries. With the assistance of the skilled scaffold accident attorneys at KL Sanchez Law Office, you can have peace of mind knowing that a skilled lawyer is in your corner to ensure that your rights are being protected. If you need legal assistance regarding a construction accident, worker compensation, workplace malpractice, or any other personal injury, you may contact us any time of the day at (646) 701-7990.
What is the Scaffold Law in New York?
Scaffolding is often required in the building, repairing, maintaining, or demolishing of buildings. In New York, we have specific laws that ensure workers' rights on construction sites. These laws require that all scaffolding and other materials be safe, in good working order, and appropriate for the specific job at hand. Often called "the scaffold law," New York Labor Law § 240 protects those who are injured on job sites due to safety issues. This law states that:
All contractors, owners, and agents in the construction, maintenance or repair of a building must furnish safe equipment for the necessary performance of the job. This includes providing safe scaffolding, ladders, hoists, ropes, braces, and other devices required for the safety and protection of the worker. 
Any outdoor scaffold over twenty feet in height is required to have a suitable safety rail at least thirty four inches in height that extends around the outside of the structure. A scaffold must be secured or fastened to prevent swaying away from the building or structure. 
Scaffolding must bear four times the maximum weight of materials that will be placed on it.
New York's scaffolding law makes contractors and property owners accountable for the safety of those who work on their projects. If the scaffolding or other equipment used on a job site is unsafe or lacking, an employer or building owner may be held financially responsible for any injuries or fatalities that occur as a result.
If you've been in an accident call us right away (646) 701-7990
What is Considered Scaffolding By OSHA?
The Occupational Safety and Health Administration (OSHA) defines scaffolding as a type of temporary elevated platform used for work. OSHA refers to three types of scaffolding: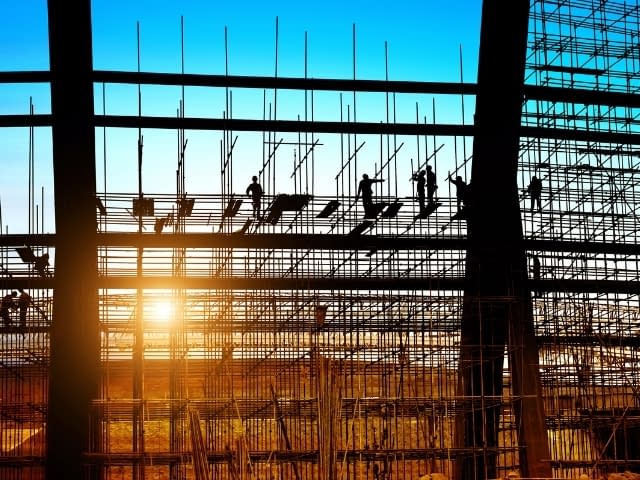 Scaffolds that are supported by load-bearing members such as frames, legs, poles, outriggers, and other types of bracing
Scaffolds that are suspended by ropes or other overhead bindings.
Some types of equipment that lift workers up in order to do elevated work.
All these types of scaffolds are used on various job sites in and around New York City. 
Many construction workers in New York put their safety and lives on the line each day, particularly those working at heights. Falls are the top danger from scaffolding accidents and the leading cause of death in construction accidents in New York. When scaffolding frames are poorly constructed, not properly maintained, or cannot support the intended load, workers are at risk for serious falls, physical trauma, and fatalities.
If you have been injured in a scaffold accident on a job site, you should get the guidance of an experienced NYC scaffold accident lawyer.
Common Causes of Scaffold Accidents in New York
Falling from a scaffold is one of the most common accidents on construction sites in New York. These can be due to many things, including :
Improper construction of the scaffolding itself 
Slips or trips on scaffolding; including slip and fall
Improper materials or dimensions
Loose guardrails
Lack of toe boards
Loose scaffold footing
Defective safety apparatus
Lack of safety apparatus
Insufficient personal supporting devices
Inadequate fall protections
Overloading or exceeding capacity
Lack of proper scaffolding inspection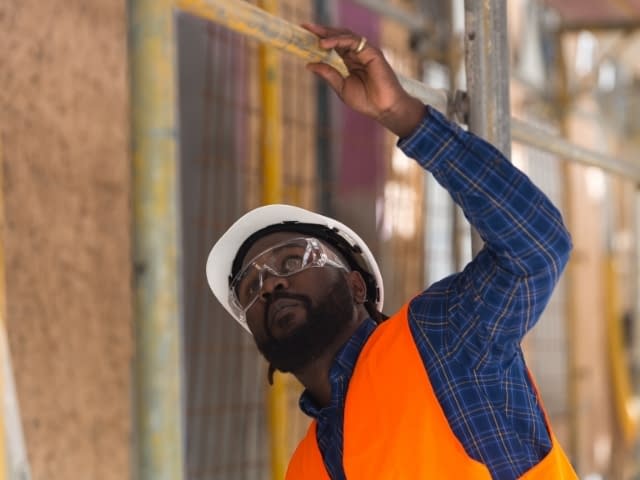 Objects that fall from scaffolding
Scaffolding collapse
Lack of supervision and maintenance
Unfortunately, some large construction companies put profit over safety and overlook proper safety criteria or maintenance of machinery and tools. This is in violation of OSHA standards and can lead to serious accidents and fatalities. 
If you have been injured in a scaffold accident, you may be able to hold the responsible party accountable under New York's scaffolding law. If you are a family member of a loved one who has been killed in a construction accident, you may be entitled to a wrongful death claim. 
At KL Sanchez Law Office, our team of experienced New York scaffold accident attorneys understand the law and can represent your rights to compensation. If you or a loved one was involved in an accident involving scaffolds and suffered an injury, call us at (646) 701-7990 to schedule a free consultation.
We are here to help, 24 hours a day, 7 days a week. Call 646-701-7990
Common Injuries Caused By Scaffolding Accidents in New York City Construction Sites
When a scaffolding structure is not safe, properly erected, or properly maintained, it can lead to catastrophic accidents with long-term consequences. These accidents can lead to serious injuries, including:
Broken bones and compound fractures — These can leave workers unable to earn a living and can often lead to chronic pain and injuries that forever impact the victim's life.
Spinal cord injuries — Unfortunately, even a short fall can result in serious spinal cord injuries or paralysis requiring lifelong medical intervention. 
Amputation — Falling from great heights often result in serious injuries that can require the amputation of a limb, leaving the victim with a disability.
Neck and back injuries — A fall from any height can impact discs, joints, and muscles in the back and neck regions, often leading to lifelong impairment.
Traumatic brain injuries — From concussions to other serious brain injuries, a fall can leave a victim with injuries from vision loss to long-term catastrophic brain damage. 
Fatality — Unfortunately, many falls from great heights end in fatality, leaving a family to not only grieve, but suffer the financial consequences of their loved one's death.
A worker who is injured in one of these devastating accidents may be able to be compensated for their injuries in the way of medical costs, doctor visits, physical therapy, wage loss, and other financial compensation. Surviving family members may be entitled to file a wrongful death claim. But because these types of injury claims can be complex, it is important to have the assistance of an experienced NYC scaffold accident lawyer to skillfully represent you and guide you through the process to get the best results possible. At KL Sanchez Law Office, our top-rated personal injury lawyers can assist you in your case to fight for a settlement. If you or a loved one was involved in an accident involving a metal scaffold, ladder, or any other construction materials and suffered an injury, call us for a free consultation at (646) 701-7990.
Common Trades at Risk of Scaffold Accident Injuries and Deaths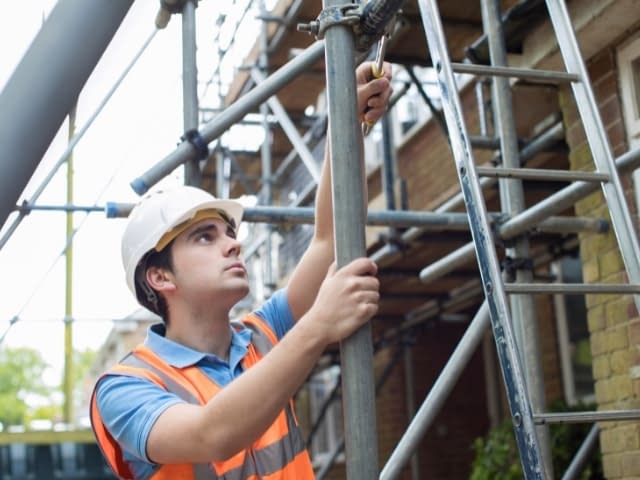 In New York, many trades and industries commonly employ the use of scaffolding. These include, but not limited to:
Masons and bricklayers
Carpenters
Electricians
Painters
Welders
Maintenance workers
Window washers
Steeplejacks
While some of these occupations have their own inherent risks, the use of unsafe scaffolding and tools increases these risks exponentially. If you have been injured on a job site, getting the assistance of an experienced scaffold accident lawyer in New York is critical to ensure that your rights to financial compensation for your injuries are properly represented.
Other Jobs Covered by New York's Scaffolding Laws
New York's scaffold laws can also cover individuals who may not be traditional construction workers. New York scaffold laws can cover a broader range of occupations as long as they are "in furtherance" of a construction project where statute laws apply. 
Consequently, those workers who are injured in falls or by falling debris doing road work, landscaping work, plumbing, or other jobs may be entitled to compensation for their physical trauma. It is critical to get the assistance of a skilled NYC scaffold accident lawyer to understand if you have legal rights to compensation for your injuries. 
In 2019, there were 24 new cases of construction site fatalities, 6 of them due to equipment malpractice. The Law firm of KL Sanchez has provided clients with experienced injury attorneys for all types of injury cases, including but not limited to car accident cases, wrongful death cases, and worker's compensation cases. To schedule a free consultation with a top-rated personal injury lawyer, call us now at (646) 701-7990.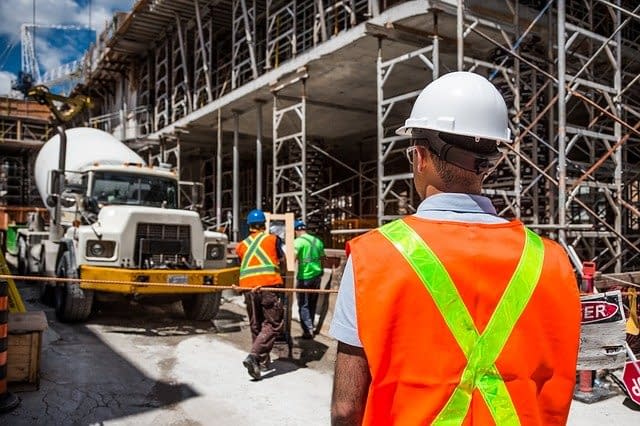 Exceptions to Scaffold Laws In New York
While New York Labor Law § 240 is an important one, it has some important exceptions that must be considered. The law will not apply to:
Owners of single-family or two-family dwellings who contract for work to be done through a contractor
Any injuries that do not involve gravity, either by a worker who falls or a falling object or piece of equipment
Work that is not done under the scope of "construction" or in furtherance of a construction project
Willful injury of a worker
Injury caused by a worker who does not follow safety instructions or precautions that, if followed, would be prevented the accident and resulting injury
At KL Sanchez Law Office, our top-rated New York City construction accident attorneys have dedicated their careers to fighting for the rights of workers and getting fair compensation for their injuries. We fully investigate all accidents to determine if violations or infractions were the cause of the accident in order to hold those responsible accountable for fair and adequate compensation. 
If you or a family member was injured or killed on a construction site in New York, call us at (646) 701-7990 or contact us online to schedule a complimentary consultation to understand your legal rights and options.